Calls for expressions of interest

CONTRACT NOTICE ISSUED BY COLEACP
In the context of the implementation of its programmes, COLEACP has developed a large network of experts rigorously selected through tendering procedures. COLEACP regularly publishes contract notices requesting service providers to express their interest in the form of an online application file. Service providers are advised to regularly consult this page to check current Calls for Expression of Interest (CEI).
OPENED CALLS FOR EXPRESSION OF INTEREST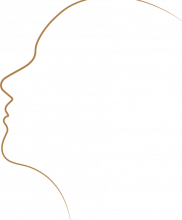 COLEACP is launching a new call for tenders concerning the provision of "Support services for the communication and visibility of COLEACP and its programmes – Graphic design"
ref: COLEACP/AO/221265
You will find below all information related to this service procurement notice, including the terms of reference (paragraph 8. Market description).
Please note that only successful candidates in this first phase will be invited for the tender which will follow. It is therefore imperative to respond to this call for expressions of interest by sending your application (paragraph 14) if you wish to have the opportunity to appear on the shortlist.
The deadline to receive the applications for this tender is Wednesday 07th of December 2022, 23:59 Brussels time (CET).
Tip: to avoid any problems with transmission, time zones, computer bugs or connection problems, applicants are strongly advised to complete their applications well in advance. Applications received after the deadline will be rejected.
CALLS FOR EXPRESSION OF INTEREST UNDER REVIEW
AO 221270 – Support the COLEACP Team in the provision of technical information on new EU policies, regulatory and non-regulatory measures and their implications for developing and emerging countries – (post date 12/09/2022) – (shortlist 24/10/2022)
AO 221268 – Support to the COLEACP Team to evaluate the impact of EU policies, regulatory and non-regulatory initiatives on developing and emerging countries – (post date 12/09/2022) – (shortlist 24/10/2022)
AO 221266 – Support services for the communication and visibility of COLEACP and its programmes – Editing, proofreading and production of written communications – (post date 09/09/2022) – (shortlist 13/10/2022)
AO 221261 – Support to COLEACP and its partner-beneficiaries to strengthen the competitiveness of the agri-food sector in national, regional and international markets (with a specific emphasis on the EU27/UK) through market intelligence services) – (post date 08/08/2022) – (shortlist 12/09/2022) PAST CALLS FOR EXPRESSION OF INTEREST
AO 221241 – Support to the COLEACP team for the implementation and monitoring of COLEACP programme activities in the Caribbean Region (except Dominican Republic) – NOTIFIED
AO 211223 – Support to the COLEACP team for the implementation and monitoring of COLEACP programme activities in Pacific Island Countries – NOTIFIED
AO 211222 – Support to the COLEACP team for the implementation and monitoring of COLEACP programme activities in Guinea-Bissau – NOTIFIED
AO211218 – Support to strengthen the competitiveness and compliance of the ACP horticultural industry to regulatory and/or private requirements of domestic, regional, and international markets through training and technical assistance in the areas of food safety and plant health – NOTIFIED
AO211217 – Support to strengthen the competitiveness and compliance of ACP horticultural sectors with the regulatory and private requirements of national, regional and international markets through training and technical assistance in the areas of agricultural production/processing and environmental management) – NOTIFIED
AO 211205 – Communication support services for COLEACP and its programmes – Simultaneous interpretation/translation, on-site and remote – NOTIFIED
AO 211196 – Support to the COLEACP team for the implementation and monitoring of COLEACP programme activities in Rwanda (post date 13/04/2021) – NOTIFIED
AO 211195 – Support to the COLEACP team for the implementation and monitoring of COLEACP programme activities in Dominican Republic (post date 13/04/2021) – NOTIFIED
AO 211194 – Support to the COLEACP team for the implementation and monitoring of COLEACP programme activities in Zimbabwe (post date 13/04/2021) – NOTIFIED
AO 211193 – Support to the COLEACP team for the implementation and monitoring of COLEACP programme activities in Nigeria (post date 13/04/2021) – NOTIFIED
AO 211181 – Support to COLEACP and its beneficiary partners to strengthen the competitiveness of the ACP agri-food sector in national, regional and international (with a specific emphasis on the EU27/UK) markets through business/market intelligence and enhanced up-to-date information and communication (post date 16/02/2021) – NOTIFIED
AO 201176 – Support services for the communication and visibility of COLEACP's programmes – Graphic design and production of information and communication materials (post date 24/11/2020) – NOTIFIED
AO 201175 – Support to strengthen the competitiveness of the ACP horticulture sector and compliance with the regulatory and private requirements of national, regional and international markets through training and technical assistance in the areas of business management, and sustainable commercial and social practices (post date 09/11/2020) – NOTIFIED
AO 201173 – Support to strengthen the competitiveness of the ACP horticulture sector and compliance with the regulatory and private requirements of national, regional and international markets through training and technical assistance in the areas of SPS, agricultural production/processing, and environmental management (post date 10/11/2020) – NOTIFIED
AO 201170 – Support to the COLEACP team for the implementation and monitoring of COLEACP programme activities in Tanzania – NOTIFIED
AO 201169 – Support to the COLEACP team for the implementation and monitoring of COLEACP programme activities in Ethiopia – NOTIFIED
AO 201168 – Support to the COLEACP team for the implementation and monitoring of COLEACP programme activities in Pacific Island Countries – NOTIFIED
AO 201167 – Support to the COLEACP team for the implementation and monitoring of COLEACP programme activities in Dominican Republic – NOTIFIED
AO 201166 – Support to the COLEACP team for the implementation and monitoring of COLEACP programme activities in Uganda – NOTIFIED
AO 201164 – Support services for the communication and visibility of COLEACP's programmes and the association's members and partners: Development, support, and front-end and/or back-end maintenance of websites and platforms – NOTIFIED
AO 201153 – Support for the development of training and monitoring tools in areas related to sanitary and phytosanitary quality, sustainable production systems and responsible social practices – NOTIFIED
AO 201147 – Support to the COLEACP team for the implementation and monitoring of COLEACP programme activities in Ghana – NOTIFIED
AO 191135 – Communication support services and visibility of COLEACP and its programmes – Production of Information and Communication material Photos and/or Videos and/or Audio-visual animations – NOTIFIED
AO 191134 – Analytical and technical information support services in crop production and crop protection to facilitate compliance of the ACP horticultural industry with the requirements of domestic and international markets – NOTIFIED
AO 191132 – Support to the COLEACP team for the implementation and monitoring of COLEACP programme activities in Guinea (Conakry) – NOTIFIED
AO 191131 – Support to the COLEACP team for the implementation and monitoring of COLEACP programme activities in Madagascar – NOTIFIED
AO 191130 – Support to the COLEACP team for the implementation and monitoring of COLEACP programme activities in Sierra Leone – CANCELLED (Post date 05/11/2019 – unsuccessful procedure)
AO 191129 – Support to the COLEACP team for the implementation and monitoring of COLEACP programme activities in Benin and Togo – NOTIFIED
AO 191128 – Support to the COLEACP team for the implementation and monitoring of COLEACP programme activities in Côte d'Ivoire – NOTIFIED
AO 191127 – Support to the COLEACP team for the implementation and monitoring of COLEACP programme activities in Suriname – NOTIFIED
AO 191126 – Support to the COLEACP team for the implementation and monitoring of COLEACP programme activities in Brukina Faso and Mali – NOTIFIED
AO 191125 – Support to the COLEACP team for the implementation and monitoring of COLEACP programme activities in Cameroon – NOTIFIED