In accordance with United Nations (UN) Sustainable Development Goals (SDGs), we recognise the need to address the three dimensions of sustainability:
Economic: our activities should generate economic benefit for all actors in the food chain.
Social: our activities should provide positive socio-cultural outcomes including safe and healthy food, increased employment and decent work for all, with a specific emphasis on gender and young people.
Environmental: our activities must have a neutral or positive impact on the natural environment (including biodiversity, water, soil, and climate).
The unique position and strength of COLEAD as a private sector not-for-profit association, is that it assesses and tackles all the 3 pillars of sustainability via a charter, a self-assessment system (SAS), and capacity building (technical assistance and training) resources.
Each member and/or partner beneficiary of a programme managed and implemented by COLEAD is invited to express his/her commitment to run his/her operations in a sustainable way by adhering to the principles of this sustainability charter.
Read the sustainability charter
In practice, COLEAD supports the transition to more 'sustainable agri-food systems' by facilitating and promoting good practices that are recognised elements of agroecological systems tailored to the local context, and being determined by metrics of performance which are continuously (re)evaluated over time and positioned within global trends and dynamics to enhance continuous improvement.
Our training system and our sustainability self-assessment system have been designed and implemented with this in mind.
Gender equality is intrinsically linked to sustainable development, and a key component of COLEAD's mission. Women's empowerment is not only a key part of achieving the Sustainable Development Goals (SDGs) but also a driving force towards sustainable agriculture. The data is clear and speaks loudly. Women make significant contributions to agriculture and the rural economy in all regions of the world, particularly in those where COLEAD operates. However, they continue to face challenges that limit their economic participation. Our commitment to furthering women's economic empowerment will help foster inclusive growth, help close the gap in economic development and support efforts to increase the contribution of the agricultural sector, and horticulture in particular, to achieving the SDGs.
OUR SELF-ASSESSMENT SYSTEM
COLEAD's Sustainability Self-Assessment System is a business management tool for fruit and vegetable producers and suppliers based in ACP countries. Operators throughout the value chain can use the Self-Assessment System to prevent bad practices, integrate good practices, and consolidate the financial viability of their business.
The Self-Assessment System provides companies with a framework for continuous improvement. Answering simple questions about practical and achievable actions leads to step-by-step improvements and encourages compliance with regulations and standards, facilitating market access by enabling companies to provide evidence of good practice and meet buyers' expectations.
TRAINING SYSTEM FOR GOOD SUSTAINABILITY PRACTICES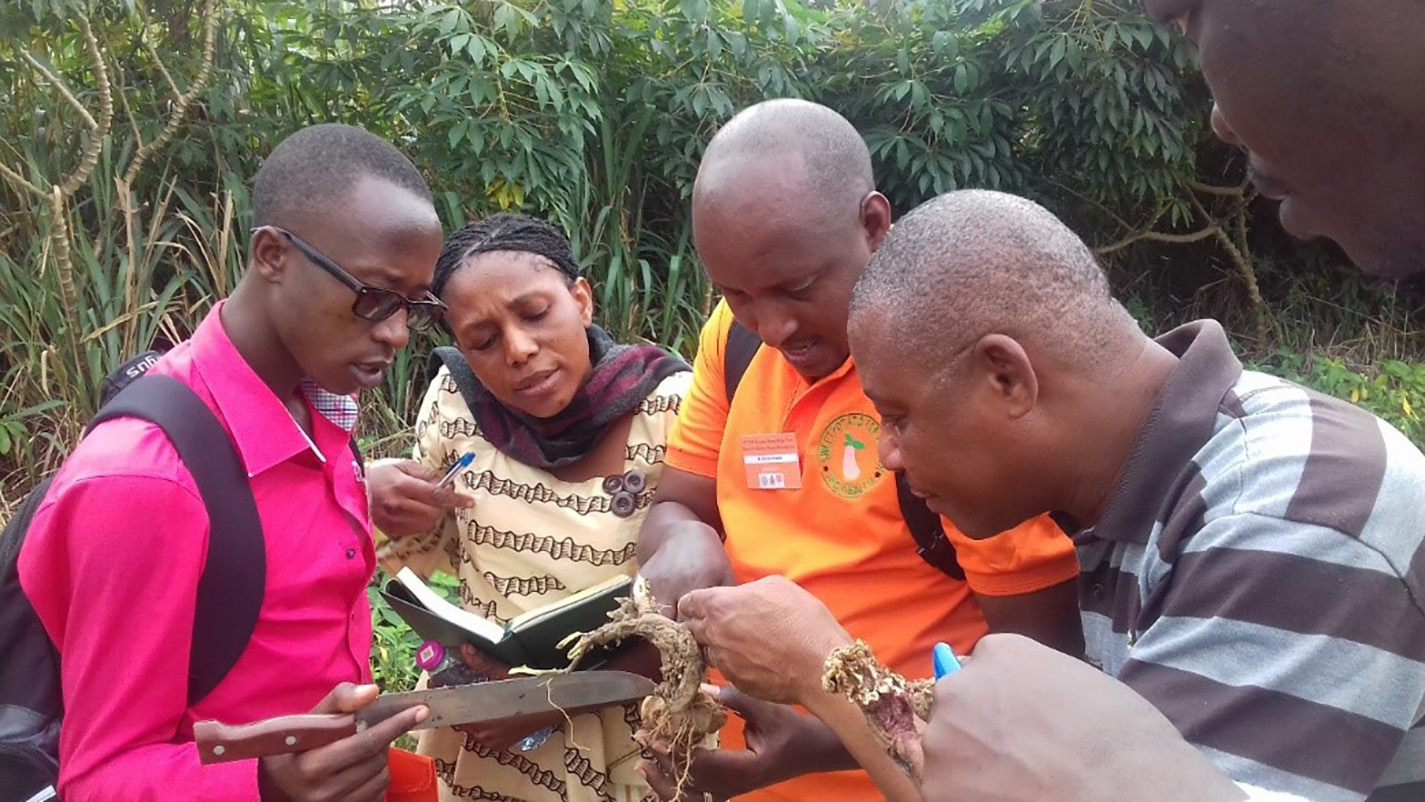 We believe that every operator – from executive to worker and from middle manager to the small producer – has a role to play in ensuring the sustainability of agriculture and food. That is why our learning methods and tools are designed to match qualification levels and needs at each link in the value chain.
Our local and international ACP experts are at the heart of this system. We rely on their ability to find training solutions adapted to local realities. By participating in the development and improvement of our teaching tools and methods, they guarantee the quality and accessibility of COLEAD's 'fair training' system, which aims to strengthen beneficiaries' skills to carry out projects in a sustainable way.
FOUNDING PRINCIPLES OF OUR TRAINING SYSTEM
Training begins with a careful identification of beneficiaries' needs. This makes it possible to work in phase with beneficiaries' projects and to avoid duplication with other aid programmes.
The initial diagnosis is shared with COLEAD's Training Department in Brussels, which ensures that teaching methods and tools are adapted according to the target, subject and skill levels.
European expertise has been replaced by local expertise to promote local knowledge, accessibility, cost control and sustainable capacity building.
The training activities are part of a voluntary and continuous process on the part of both the beneficiary and COLEAD. Training can only be successful in the long term.
COLEAD seeks to maximise the scope and impact of its training through partnerships with other development actors, a knowledge-sharing policy, and the adaptation of training tools and methods to other sectors.
Training thematics: